Microsoft Teams and Teams Rooms
AVI-SPL is a Microsoft Managed Partner and Microsoft Modern Work Solutions Partner.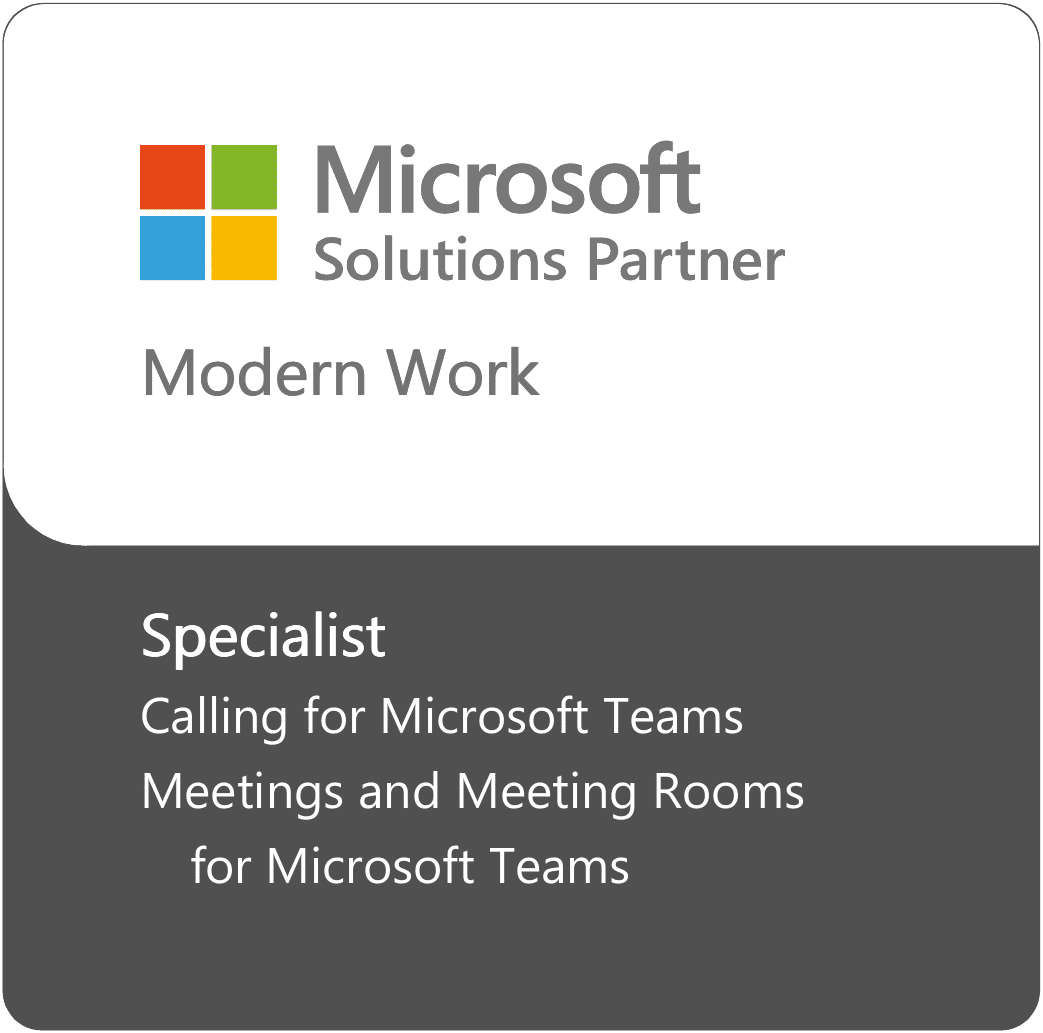 Meet, call, and work from anywhere
The workplace of the future is changing to a setting where employees are working from the office or from remote locations. Many organizations are finding out they are not ready to support hybrid work, though.
Conference rooms do not have the right software and hardware to facilitate hybrid meetings. Remote attendees feel neglected and on-site attendees do not have the tools to ensure an inclusive experience for everyone.
Make meetings more comfortable for everyone
Microsoft Teams is the hub for teamwork that brings chat, meetings, calling, Office 365 apps, and third-party tools together, all in one place.
Built with enterprise-grade security and compliance capabilities, Microsoft Teams meets the critical requirements for today's business needs. Your meetings and calls will run smoothly on purpose-built devices to keep your team connected from anywhere.
Let AVI-SPL manage your
Microsoft Teams environment
Single provider cost savings indicated in the Forrester Total Economic Impact™ of AVI-SPL Digital Workspace Solutions report, commissioned by AVI-SPL, June 2020.
AVI-SPL is an experienced Microsoft Managed Partner and Microsoft Modern Work Solutions Partner.
Our team is ready to take the burden off your IT support and plan, deploy, and manage
your Microsoft Teams environment for you.
AVI-SPL offers local, regional, and global solutions and support for Microsoft Teams, Teams Rooms, and Surface devices.
Our certified specialists in design, integration, multi-national implementations and 24/7 help desk support will bring the power of Microsoft Teams to your organization.
You want Teams to be a reliable asset that has a measurable, positive impact on your operations. That takes planning well before deployment, and we can help.
AVI-SPL will understand your processes and culture, evaluate your technology, and then determine the infrastructure needed to secure and support your preferred experience.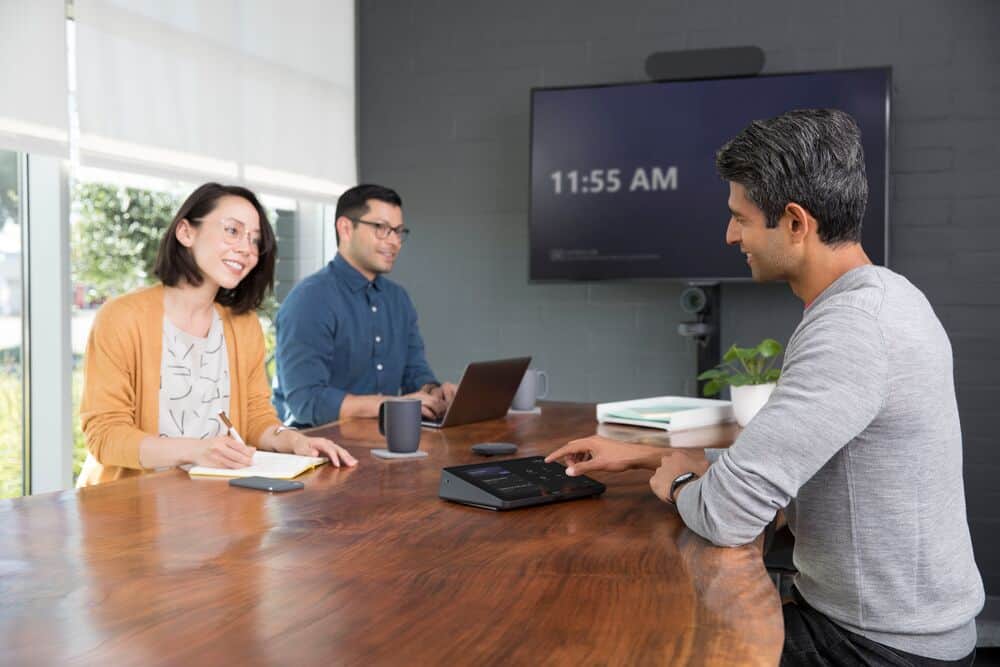 Turn any room into an easy-to-use and inclusive collaboration space.
As people return to offices, many will continue to work remotely part of the time. In the hybrid workplace, how do we ensure people near and far can fully participate in meetings?
Microsoft Teams Rooms turn any room into an easy-to-use and inclusive collaboration space where everyone has a place at the table, regardless of where they sit. Microsoft Teams Rooms are easy to use, inclusive, flexible, and securely managed.
Turnkey Signature Microsoft Teams Rooms solution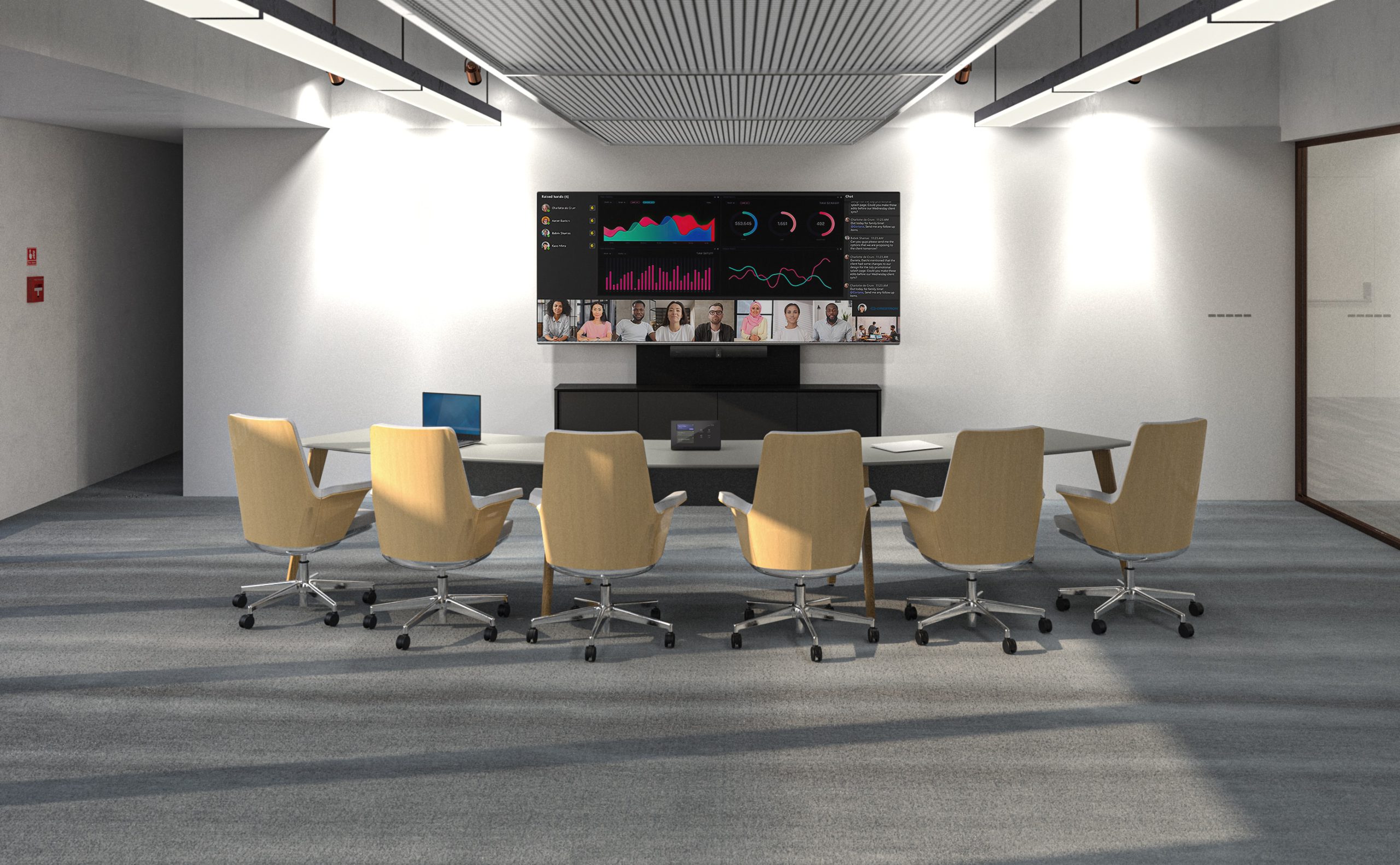 ADA-compliant and ENERGY STAR-certified bundle for modern meeting rooms
This new, powerful, turnkey bundle includes the essential furniture, 21:9 LCD display, camera, audio, and complete control of it all – in a single Microsoft Teams Rooms Front Row solution.
It's available to order and ship worldwide now.
MTR Pro Tier II Support from a Microsoft Managed Partner
Get 24×7 live support for Microsoft Teams Rooms certified devices.
AVI-SPL, a Microsoft Managed Partner, collaborated with Microsoft to offer an MTR Pro add-on service to provide 24/7 remote support.
Smart
Save time with a smart, simple
all-in-one solution
Focused
Keep everyone engaged with interactive experiences
Secure
Count on enterprise-grade security, quality, and privacy
Simple
Simplify communications with an
all-in-one solution
Connected
Call from anywhere, on any device with rich calling features
Easy
Streamline setup
and management
For every work experience, there's
a Teams device
Familiar
Simple transitions and consistent experiences between all device types
Inclusive
Intelligent devices find everyone a voice, wherever they may be
Quality
High-quality audio, video, and sharing experiences on any device, in any space
Ready
Reliable, management and up-to-date systems ensure meetings just work
Shop Microsoft Teams Compatible
Devices & Room Solutions
Let us help you unlock the value of Microsoft Teams
Subscribe to our newsletter