Awarded by the National Center for Spectator Sports Safety and Security, Friends of NCS4 recognizes professionals who have provided invaluable contributions to the advancement of the organization
TAMPA, Fla. – July 13, 2018 –  Joe Jackson, market manager for AVI-SPL's Control Room Group, this week received the Friends of NCS4 award, for his role enhancing the safety and security of various local, national, and global law enforcement agencies.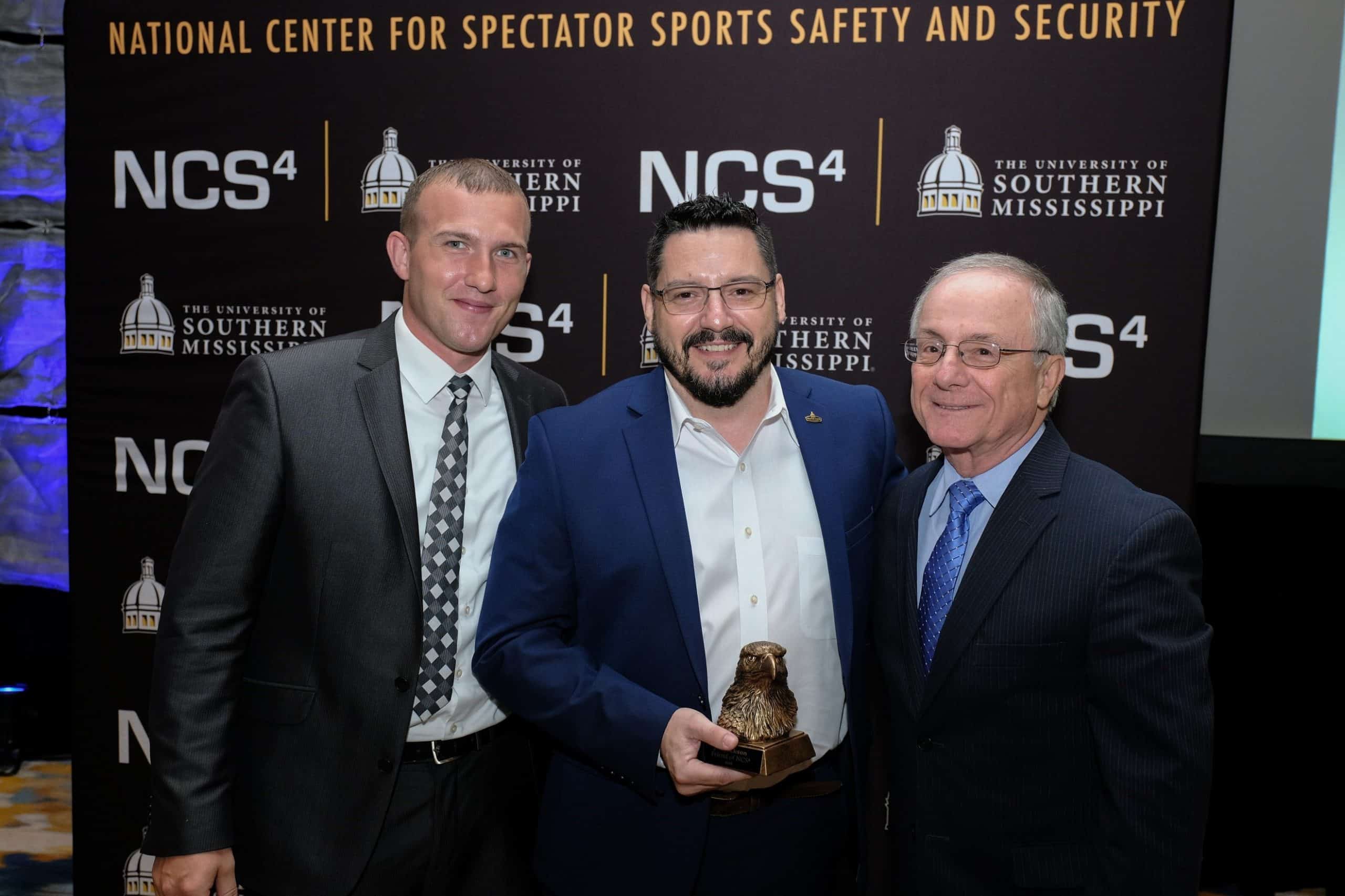 According to the National Center for Spectator Sports Safety and Security (NCS4), the award recognizes individuals who provide "invaluable contributions to the advancement of the Center." Jackson played a key role in the expansion of NCS4's National Sports Security Laboratory where he helped conceptualize the Laboratory's new design and construction by facilitating the integration of cutting-edge technology to create a state-of-the-art command center.
"Joe has provided unmatched support for the expansion of the NCS4's Laboratory by building collaborative relationships across the industry," said Elizabeth Voorhees, director of certification and compliance for NCS4. His commitment to the safety and security profession and forward-thinking mentality allowed NCS4 to build, and now offer an invaluable learning tool to the current and future security management workforce.
Experts at strategizing, designing, managing, and support mission critical facilities, Jackson and the AVI-SPL Control Room Group work with many of today's renowned athletic organizations, making a sizeable impact on the awareness and development of safety and security for spectator sports.
"Preventative measures and active monitoring of spectator sports, many of which are attended by thousands of people at a time, have increased in importance exponentially over the past decade," said Jackson. "AVI-SPL is dedicated and committed to helping NCS4 incorporate today's world-class technology to keep spectators safe and secure."
For more info on AVI-SPL's Control Room Group, please click here.
To learn more about NCS4, check out their official website.
About AVI-SPL
AVI-SPL is a global business partner providing AV and UC technology solutions and award-winning managed services to create vibrant, collaborative experiences and transformative innovations. With the industry's most certified experts, AVI-SPL's highly-trained team works hand-in-hand with organizations worldwide to strategize, design, deploy, manage and support AV and UC solutions that improve business outcomes through enhanced employee and customer experiences. Visit AVISPL.com to learn more, or connect with AVI-SPL on Twitter and LinkedIn.